Platinum VIP Wine Tours of Dahlonega Georgia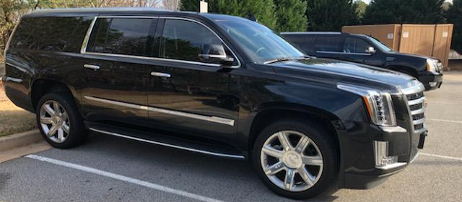 Luxury Transportation/Wine Tasting/Lunch Package:
Cadillac Sedan (2 passengers/8 hours)
$570.00 ($285.00 per person)
Cadillac Escalade (6 passengers/8 hours)
$1,110.00 ($185.00 per person)
Mercedes Benz Limo (12 passengers/8 hours)
$1,820.00 ($152.00 per person)
*Includes luxury transportation, wine tasting at (4) amazing wineries and gourmet lunch
Luxury Transportation ONLY Package:
Cadillac Sedan (2 passengers/8 hours)
$450.00
Cadillac Escalade (6 passengers/8 hours)
$720.00
Mercedes Benz Limo (12 passengers/8 hours)
$1,000.00
*4 percent sales tax will be added to all reservations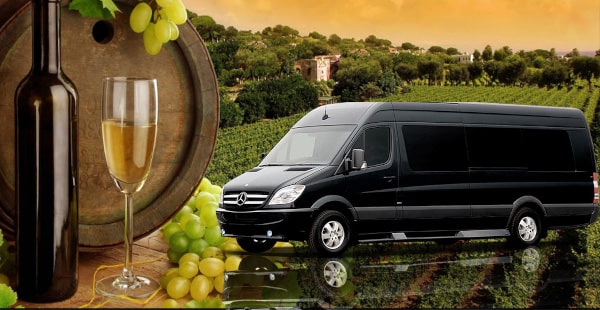 Welcome to Wine Tours Atlanta, we offer you and your guests a day of delicious wine, food and special events in the Atlanta. Our drivers will pick you up at your home or anywhere in the Metro Atlanta area or surrounding North Georgia regions. Our knowledgeable tour guides help you make the most of your wine trip.
When you visit a new destination do you enjoy touring around with some exclusive premium wine. Not just any vacation, but truly exceptional wine tour in Atlanta filled with inspiring and enriching experiences.
Why drive when you can be chauffeured to the beautiful North Georgia Wine country. Our Luxury coaches have 7 and 13 passenger capacity, so you can bring along a host of family and friends to enjoy the day with you. Make it special for celebrating any occasion.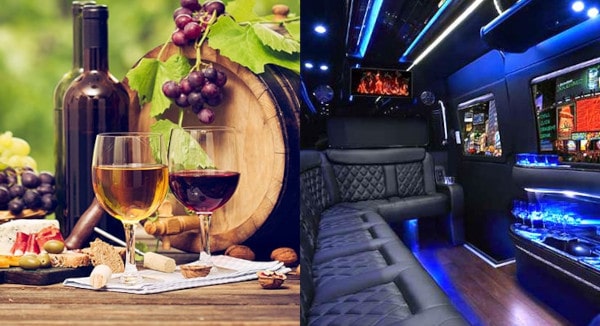 Looking to experience breathtaking scenery in Atlanta If you are, then this tour is a great travel option for you. We will take care of all the logistics of the tour planning, all you have to do is open your mind to a new experience.
Get ready to explore with our exclusive Wine Tours Atlanta! Our tour guides routes cover everything from Downtown to Buckhead to include the Buckhead Mansion Tour, Civil War Battleground Sites, walking the Beltline, The Swan House (Featured on "The Hunger Games") and dozens of other sites! See the homes of your favorite celebrities on our Buckhead Mansion Tour. Let us be your tour guide as we explore the many unique and amazing sights this world famous city has to offer!
Platinum VIP Wine Tours Atlanta is a full-day trip from Downtown Atlanta to the North Georgia Wine Country. Admire the rolling hills and vineyards that make up Georgia's premier wine region. Visit three celebrated wineries for approximately 14 wine tastings. After the wine tastings we will visit Helen, Ga for lunch before returning to Atlanta, a re-creation of a Bavarian Alpine village, complete with cobblestone streets. Helen has more than 200 specialty and import shops offering everything from candle making and glass blowing to cuckoo clocks and quilts. A taste of Germany in North Georgia.