Celebrate Your Memorable Birthday with Our Limo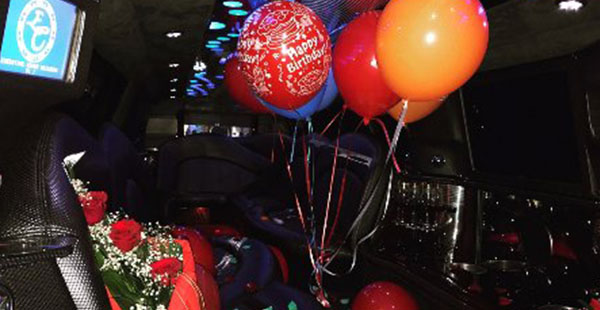 Platinum Luxury Fleet is providing economical and professional limousine services for birthday celebrations. With our Birthday Party Limo Service, you won't have to worry about parking, drinking while in transit, party guest transportation safety, and a host of other transportation problems. Your private chauffeur will make your Atlanta birthday celebration limo service special with our signature VIP services. Your Atlanta party limo guests will enjoy the wide array of limo amenities such as: Limousine interior mood lighting, state-of-the-art entertainment system, iced wet bar with glassware, leather seating, tinted windows and much more!
Atlanta is considered one of the most exciting cities in world. From the high-end shops to the hottest night clubs, restaurants and sporting event venues. Our customized limo service allows you to create a package that suits your party best. Impress everybody when you show up to the best nightclub in town in the back of one of our super luxury SUV or Sedan. Regardless of your travel plans, or the length of your night on the town, Platinum Luxury Fleet is ready to enhance your evening.
Allow Platinum Luxury Fleet to coordinate all the ground transportation for your special Atlanta birthday or party celebration. Our transportation specialists can customize and coordinate your desired tour and Birthday Party Limo Service. Put on your party hats, cut the cake and serve up the drinks because a Birthday Party Limo Service is unlike any other Enjoy local, professional 'step-on' tour guides who are experts in their field as they bring alive the historical, cultural, or festive aspects of our Atlanta region.
Child Birthday Party with Trusted Limo Services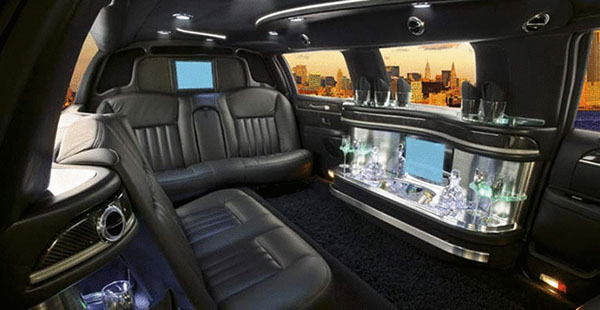 Discover the ultimate Atlanta birthday transportation experience! Give your party guests and that special birthday person the most amazing time with our luxury birthday limousine service. Ride in complete comfort and arrive at your party destination in celebrity style.
Platinum Luxury Fleet offers children birthday limo services that will please a child of any age! Imagine the excitement of the birthday child as they enter the limousine and see all the cool lighting and interior effects flashing along to their favorite DVD or music! Our Atlanta Child Party Limousine Service can be customized to meet the birthday person's favorite theme! Just call to know more about our children Birthday Party Limo & Party Bus Services.
Whether you're planning a surprise birthday party, a birthday lunch, or a birthday dinner to remember, a Platinum Luxury Fleet's limo can make your next birthday event one to remember. Let us pick you up anywhere in Georgia in a luxury limousine, party bus, passenger van, SUV, or luxury sedan and provide you and your guests with safe and dependable Atlanta party transportation.
Please You and Your Guests with Our Lavish Rides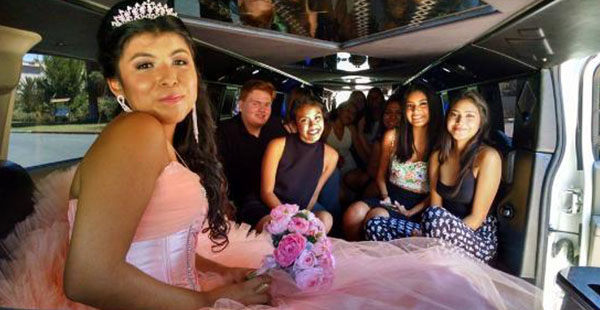 It's time to kick off the new year in a festive way. Step into our private limousine, pour the refreshments, snap the picture, cheers and get ready for an unforgettable experience! We have clients of all ages utilize our services for an incredible birthday party that has everyone smiling while they jam to the music playing on our custom, quality audio systems. Our spacious vehicles even allow you to bring gifts on board and have the man or woman of the day be able to open their new presents while cruising through the Georgia. Put on your party hats, cut the cake and serve up the drinks because a Birthday Party Limo Service is unlike any other - whether we are taking you to high energy clubs or a fancy restaurant, rest assured our lavish rides will please you and your guests.
Our professional fleet of top-flight limos has a style and flair that is just as unique as you. Whether it's the classic Lincoln Car, or heading out for a night of clubbing in one of our Cadillac Escalades, we'll set you up with the perfect option to safely get you from club to club and back home again. Our experienced and friendly chauffeurs work with local nightclub operators, door people and security staff – so we can customize a pick-up and drop off plan that also protects your privacy. Contact us today to inquire about our unique bar hopping and club hopping packages. Set up a clubbing limo service that is perfect for birthdays, anniversary, bachelor and bachelorette parties and more.
There are several reasons why many of the leading business professionals, sport athletes, celebrities, corporate clients, politicians and more choose to work with us – now find out for yourself why everybody is talking about the exceptional limo service provided by Platinum Luxury Fleet.