Wedding Limo Service in Atlanta GA
Feel Special on the Biggest Day of Your Life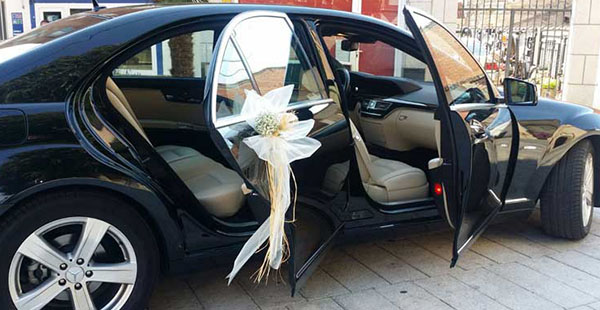 Arrive for the biggest day of your life in style. We have a variety of choices depending on your needs. Our agents will help you work out every detail to perfection! We can help make sure that this part of the day is as stress-free as possible. Our stretch limousines help make us the best wedding limousine service Atlanta has to offer.
Your wedding day is something most brides dream about for their entire lives. The tiniest details, from the tiara or veil down to the tip of your shoes, is planned and coordinated to make your day perfect. Our wedding specialists have helped hundreds of beautiful brides make their day magical when they slip into their very own Atlanta Wedding Transportation Atlanta. Whether there are guests that we need to pick up at the airport or you want to transport your wedding party for some pre-event salon spoiling, Platinum Luxury Fleet is your premier choice for classy and elegant transportation.
Wedding Transportation with Our Atlanta Limousine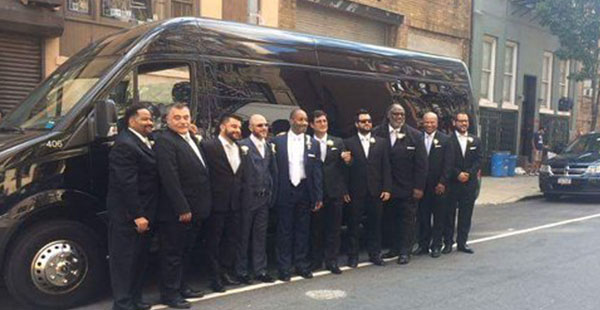 In Atlanta, GA, arrive at your chosen location in grace and style, with all eyes upon you and get whisked away to begin your new life together. Platinum Luxury Fleet wedding limo service in Atlanta, GA, includes a newer vehicle. Also included in the Wedding Packages with our luxury amenities such as chilled champagne, refreshments and decorations.
Your wedding day is a day you'll remember for the rest of your life, and making sure it's perfect from the moment you arrive at your chosen destination, to the second you're whisked away to begin your new life together is important. Where you spend the trip to your wedding venue is just as important as the place you say "I-do"- don't settle for a bland entrance! Having a glamorous ride in Atlanta, GA, with Platinum Luxury Fleet to your event can calm your nerves and minimize your to-do list.
Platinum Luxury Fleet prides ourselves on offering one of the most versatile wedding packages available in the Atlanta, GA, area. Atlanta, GA, service packages include the option of a Lincoln or SUV limo. Additional luxuries you can expect from our competitively priced wedding packages of 3 hours or more are: a lavishly decorated exterior and chilled champagne.
When it comes to limousine transportation, Platinum Luxury Fleet luxury Wedding Limo Service in Atlanta, knows that an incredible experience doesn't only depend on the vehicle. Each of our Wedding Transportation Atlanta are well groomed and personable; they understand the importance of your big day and are proud to have a hand in giving you your dream wedding.
Whatever your reason for wanting an elegant ride around town, contact the team at Platinum Luxury Fleet wedding limo Atlanta today. Platinum Luxury Fleet is family-owned and operated and fully licensed and insured to serve the Greater Atlanta, GA, area. Our drivers are proud to offer town car services whether you're traveling for business or pleasure, and we will do everything we can to cater to your specific needs in Atlanta, GA.
Atlanta Wedding Limo Service You Can Trust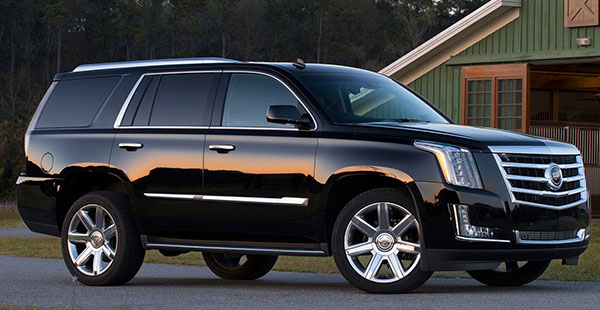 On your wedding day, the last thing you want to do is worry about whether or not your limousine will be exactly where you need it — when you need it to be there. Our Atlanta wedding limo service professionals are gracious and polite and are always looking for ways to create an over-the-top wonderful experience from the first minute to the last. Your wedding limo driver will ensure that you never feel rushed, yet will help keep you on time for various events. This is your day and night to shine, and our wedding coordinators will help take care of every little detail of your big day so you can simply sit back, relax and enjoy how well everything came together.
At Platinum Luxury Fleet, our Atlanta wedding limousine service is one of our most popular. You can always rely on a stress-free experience and you will find that our chauffeurs aim to please. It is incredibly important that everyone arrives at their destination at the correct time. There will be no reason for concern when drivers from Platinum Luxury Fleet are providing your wedding limo services! You and your guests will be delighted with the personalized service that you receive, as well as the quality and cleanliness of our fleet of limousines.
Do not leave an important detail such as transportation on the day of your wedding to anyone other than the most trusted wedding limo service in the Atlanta area. We are committed to providing you with the exceptional service and value that you deserve. Our team will go out of their way to assure that your day is every bit as perfect and stress-free as you have always dreamed that it would be! Contact us today at 770-954-6761 or fill out our easy online quote form. You will quickly find that you can check "find a limo service" off of your list!