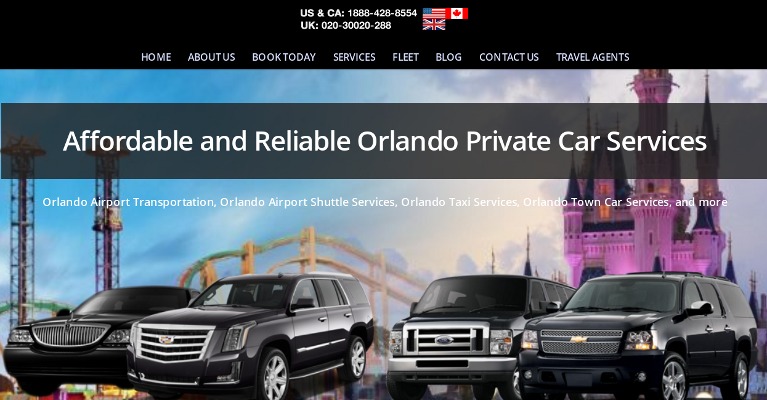 Always Superb Transport remains your reliable provider of exquisite, top-class limousine services in Orlando, Florida. Our Orlando limo service offers an executive comfortable and convenient means of going to any destination in the city. Our fleet of luxurious shuttles, SUV, and premium sedans are perfect to help you reach your destination on time.
For several years, we have been known to offer a comfortable and convenient means for tourist, travelers, and residents to attend any occasion. Whether you are attending a wedding, corporate function, social event, prom, or birthday party, we are perfect to take you there. Our Orlando limo service is just what you need to grace any occasion in grand style.
What Occasions Can You Hire Our Exclusive Orlando Limousine Service?
Limousines represent luxury, elegance, and wealth. Our luxury vehicles at Always Superb Transport makes it possible for you to ride in style and panache while offering top-class comfort. Our fleet of luxurious shuttles and premium sedans are clean, sound, and in optimal condition. They also feature entertainment systems to provide you with an enjoyable ride experience. Some of the occasions or events that you can hire our Orlando limo service for include:
Wedding
The day you finally tie the knot with your partner is an awesome day in your lives. At Always Superb Transport, we offer you exquisite limousine service that will make you enter and leave the wedding ceremony in majestically. With our limousine service, our qualified professional chauffeur takes the wheels. Thus, giving you and your party more time to focus on other things as you enjoy the ride.
Sealing a Business Deal
Our limousine services can also provide you with the fantastic impression whenever you plan to seal a business deal. If you are meeting with a prospective client or business partner for a business proposition or seal a deal, we can provide you with luxurious shuttles for airport pickup. We will provide a first-class treatment that will be appreciated by your client or business partner. A lasting impression like this will undoubtedly pave the way for more business deals.
Family Holiday or Weekend Vacation
Are you planning a family holiday or weekend vacation in Orlando? Stopping taxi by the roadside now and then can take the fun out of your holiday vacation. Always Superb Transport offers top class Orlando limo service. This will provide you and your loved ones a convenient and stress-free way of visiting the fantastic tourist sites in the city.
Also, your little knowledge about the must-see destination in the city can also make it harder for you to determine where to visit. Our qualified professional drivers have the in-depth knowledge of the Orlando, FL area. With this, you can visit as many places as you want.
Hire Our Orlando Limo Service Today!
At Always Superb Transport, we aim to make you feel relaxed and comfy throughout the journey. We offer you affordable limo services and give you more time to enjoy every moment of the trip. Our competent, friendly, well-cultured staff members will provide you with everything you need for a smooth and enjoyable ride. Our services are guaranteed to give you 100% customer satisfaction. Contact us today for an Orlando limo quote. A fantastic experience awaits you.
always superb transport
4073521010
6868 lucca st, orlando, fl 32819